It's National Stationery Day in the UK which means it's the perfect time for me to admit once and for all that I am a stationery addict. To me, nothing beats putting pen to paper and writing to someone dear in an unabashedly old-fashioned way. I equally love the thrill of receiving a hand-written note or card - I think it's a really touching way to show someone you care about them. Heck, when I got married one of the first things I did post-honeymoon was to order myself a set of custom notecards with my new married name!
I am always on the lookout for new stationery and I was recently browsing etsy when I came across the phenomenal
Sparrow Nest Script
. Emily Poe-Crawford is the designer and calligrapher behind Sparrow Nest Script and is responsible for creating a collection of stationery that is vibrant, whimsical and eco-friendly to boot! Each card, notebook or bookmark features Emily's incredible india ink hand-calligraphy which brings an elegant simplicity to the collection.
Here are a few of my favourite pieces from the
Sparrow Nest Script etsy shop
.
Which of these gorgeous pieces would you most like to receive in the post?
All images by Sparrow Nest Script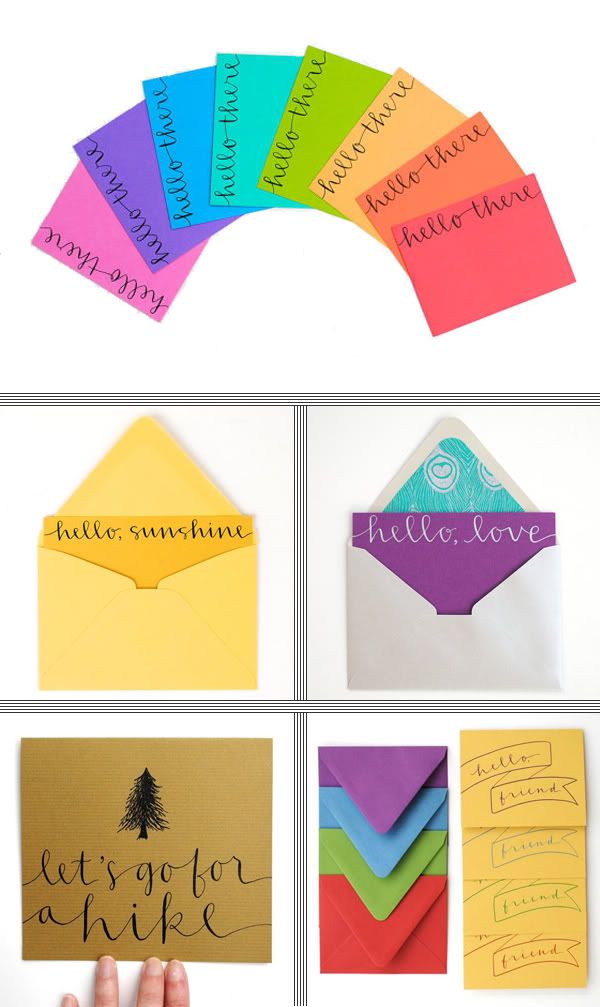 All images by Sparrow Nest Script